Dr. Caroline Park
Professor, Chair, Graduate Programs
Contact
Education
PhD University of Alberta. Dissertation – Parenting the Hospitalized Child, a grounded theory.
MEd University of Alberta. Thesis – Clinical nursing instructor teaching profiles.
BN 1University of Manitoba, Public Health and Administration
Clinical Background
Currently a Registered Nurse in Manitoba. Clinical experience in pediatrics (Kingston General Hospital, Great Ormand Street Childrens' Hospital, University of Alberta Hospital), public health, home care, nursing education.
Research Interests
Technology enhanced clinical education
Mobile learning
Online education and teaching strategies
Memberships
Canadian Nurses Association
College of Registered Nurses of Manitoba
Canadian Association of Schools of Nursing
Canadian Association for Nursing Research (President)
Recent Presentations
Park, C.L., Kier, C. & Jugdev, K. (2013, September). Breaking All the Rules: Interdisciplinary Collaboration about Online Student Debates. Centre for Learning Design and Development Series of Practical Conversations, Athabasca University. Edmonton, AB.
Park, C.L. (2013, May). The Right Circumstances for Multidisciplinary Research. MCNHR/WRHA Research Day: Building successful research partnerships. Winnipeg, Manitoba.
Lamarche, K., Park, C., Kenny, R., Rich, M., McQueen, M. (2012). The normalization of mobile devices in NP education. 7th Annual International Council of Nurses Advanced Nursing Network Conference. London, England.
Park, C.L. (2012, May). Questions concerning communication technology in nursing practice. Paper presented at Philosophy in the Nurse's World: Politics of Nursing Practice II Conference, Banff, Alberta.
Kenny, R.F., Van Neste-Kenny, J.M.C., Burton, P.A. & Park, C.L. (2012, March). Mobile Self-Efficacy in Canadian a Nursing Education Program. Paper presented atthe IADIS Mobile Learning 2012 (ML 2012) Conference. Berlin, Germany.
Park, C.L., Kenny, R.F., Van Neste-Kenny, J.M.C., & Burton, P.A. (2012, January). Returning Pedagogy to the Field through Mobile Technology, Educause Showcase, Austin, TX
Park, C.L., Perry, B. & Edwards, E. (2011, November). Persistence or attrition: From measurement to strategy. Athabasca University Research Centre Lunch and Learn Presentation.
Recent Publications
Melrose, S., Park, C.L. & Perry, B. (in press).  Teaching Health Professionals Online:Frameworks and Strategies. Athabasca University Press, Edmonton AB.
Kier, C., Park, C.L. & Jugdev, K. (2013). Breaking the rules: A reflective processurial analysis of multidisciplinary academic collaboration. Transformative Dialogues, 6(3).
Kenny, R.F., Van Neste-Kenny, J.M.C., Burton, P.A. Park, C.L. & Qayyum, A. (2012). Using self-efficacy to assess the readiness of nursing educators and students for mobile learning. International Review of Research in Open and Distance Learning, 13(3).
Vandall-Walker, V., Park, C. L., & Munich, K. (2012). Outcomes of Formal Online Debating in Graduate Nursing Education. International Journal of Nursing Education Scholarship, 9 (1): 1-14 (journal article) ISSN: 1548-923X
Lamarche, K. & Park, C.L. (2012). Nurse practitioner students' views on the value of digital assistants in clinical practice. Canadian Journal of Nursing Informatics (CJNI), 7(1).
Park, C. L., Kier, C., & Jugdev, K. (2011). Debate as a Teaching Strategy in Online Education: A Case Study. Canadian Journal of Learning and Technology, 37(3).
Park, C. L., Perry, B. and Edwards, M. (2011). Minimizing attrition: Strategies for assisting students who are at risk for withdrawal. Innovations in Education and Teaching International, 48: 1, 37-47.
Park, C., Van Neste-Kenny, J., Burton, P. & Kenny, R. (2010). A Model of Mobile Faculty Presence in Nursing Education Practice. Canadian Journal of Nursing Informatics, (CJNI), 5(3).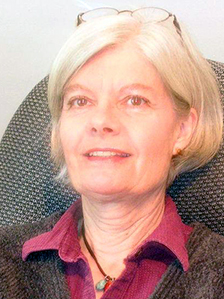 Updated May 26 2015 by Student & Academic Services