Sherri Melrose Ph.D. RN
Associate Professor
Contact
Education
Ph.D. (1998), University of Calgary
Clinical Background
Psychiatric mental health nursing
Teaching and Learning Interests
Clinical teaching
Online teaching
Constructivist approaches to education
Scholarship and Research Interests
Teaching and Learning in Health Professions
Psychiatric Mental Health Nursing
Co-occurring Developmental Disabilities and Mental Illness
Professional Socialization
LPN to BN transitions
Other Interests
Chair, Athabasca University Research Ethics Board
Chair, Clinical Teaching Interest Group, Canadian Association of Schools of Nursing (CASN)
Professional Associations
College and Association of Registered Nurses of Alberta (CARNA)
Canadian Federation of Mental Health Nurses (CFMHN)
Canadian Association of Nurse Researchers (CANR)
Association for the Advancement of Educational Research (AAER)
Honors & Awards
Award for Excellence in Nursing Education from Canadian Association of Schools of Nursing (CASN)
Project exploring professional socialization experiences of Licensed Practical Nurses (LPN's) transitioning to the role of Registered Nurse (RN) funded by the Social Sciences and Humanities Research Council (SSHRC)
Project supporting individuals with co-occurring developmental disabilities and mental illness funded by the Collaborative Research Grant Initiative (CRGI)
Project developing clinical teaching e-textbook funded by the Campus Alberta Open Educational Resources Initiative (OER)
Presentations
Sherri Melrose has presented at conferences on topics related to nursing education, psychiatric mental health nursing and online teaching and learning in health professions.
Publications
See here for over fifty of Dr. Melrose's publications in refereed journals
Melrose, S., Park, C. & Perry, B. (2015). Creative clinical teaching in the health professions.
Melrose, S., Dusome, D., Simpson, J., Crocker, C., Athens, E. (2015). Supporting individuals with intellectual disabilities & mental illness: What caregivers need to know. BCcampus, Vancouver, BC, Canada
Melrose, S., Park, C. & Perry, B. (2013). Teaching health professionals online: Frameworks and Strategies. AU Press: Athabasca, AB, Canada.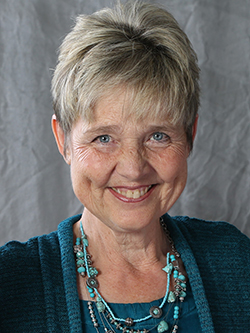 Sherri Melrose Video
Teaching Portfolio
Updated May 26 2015 by Student & Academic Services