Gwen R. Rempel PhD, RN
Associate Professor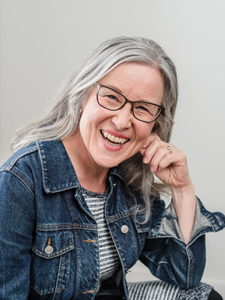 Contact
Academic Appointments
Associate Professor, Faculty of Health Disciplines
Associate Adjunct Professor, Faculty of Nursing & Department of Pediatrics, University of Alberta
Education
Ph.D. (Nursing) University of Alberta
MSN (Clinical Specialization) University of British Columbia
BSN University of British Columbia
Clinical Background
Family Nursing, Advance Practice Nursing, Pediatric Cardiology
Teaching & Learning Interests
Relationship-based parenting - Circle of Security - Parenting™ Program
Philosophical and critical foundations of nursing
Qualitative and mixed methods research
Scholarship and Research Interests
Parenting children with complex health issues
Resilience and attachment
Family management of health conditions
Transition from pediatric to adult care
Grounded theory; Interpretive description
Professional Associations
College and Association of Registered Nurses of Alberta
Society for Pediatric Cardiovascular Nurses
Women and Children's Health Research Institute
International Institute of Qualitative Methodology (IIQM)
Recent Presentations/Published Abstracts
Rempel. G. (2020, November 20). Children and adolescents: Attachment and transition. 9th Annual Scientific Sessions of the Cardiac Neurodevelopmental Outcome Collaborative, Virtual Format, in collaboration with Texas Children's Hospital. https://www.cardiacneuro.org/meetings2/
Gray, L., Rempel, G. R., Wong, G., & Cook, K. (2020, Sept). The boom of Zoom during the COVID-19 pandemic: Moving qualitative research online. Presentation for NVivo Virtual Conference: Qualitative Research in a Changing World, Virtual Conference. https://www.qsrinternational.com/nvivo-qualitative-data-analysis-software/nvivo-virtual-conference
Rehman, J., Rempel, G. R., Williams, E., Meakins, L., Bauman, M., Massicotte,P., Davis, R., Dahl, J., Mackie, A. S. (2020). Development and evaluation of a preoperative preparation program for parents of children undergoing Fontan surgery. The Canadian Journal of Cardiology, 36(10), S26. https://doi.org/10.1016/j.cjca.2020.07.066
Khoury, M., Phillips, D. B., Wood, P.W., Mott, W. R., Stickland, M. K., Boulanger, P., Rempel, G. R., Conway, J., Mackie, A. S., & Khoo, N. (2020). Cardiac rehabilitation in the pediatric Fontan population: Development of a home-based high-intensity interval training program. The Canadian Journal of Cardiology, 36(10), S24-25. https://doi.org/10.1016/j.cjca.2020.07.063
Selected Publications
Rogers, L., G., Shearer, K., Southon Hryniuk, S., Ray, L., & Rempel, G. R. (in press). Beyond the interview guide: Experiences of practically and mindfully implementing interview guidelines when conducting research with children and adolescents with chronic conditions and their siblings. International Journal of Qualitative Methodology.
Khoruy, M., Phillip, D. B., Wood, P. W., Mott, W. R., Stickland, M. K., Boulanger, P., Rempel, G. R., Conway, J., Mackie, A. S.,& Khoo, N. (in press). Cardiac rehabilitation in the pediatric Fontan population: Development of a home-based high-intensity interval training program. Cardiology in the Young.
Parfeniuk, S., Petrovic, K., MacIsaac, P., Cook, K. A., & Rempel, G. R. (2020). Transition readiness measures for emerging adults with chronic disease: A systematic review. Journal of Transition Medicine, 2(1), 1-16. https://doi.org/10.1515/jtm-2020-0020
Gray, L., Wong, G., Rempel, G. R., & Cook, K. (2020). Expanding qualitative research interviewing strategies: Zoom video communications. The Qualitative Report, 25(5), 1292-1301. https://nsuworks.nova.edu/tqr/vol25/iss5/9
De Roo, M., Wong, G., Rempel, G. R., & Fraser, S. (2019). Advancing optimal development in children: Examining the construct validity of a parent reflective functioning questionnaire. JMIR Pediatrics and Parenting, 2(1), e11561. https://pediatrics.jmir.org/2019/1/e11561
Recent Grants
Bryan, V. (PI), Rempel, G., & Stephens, J. (2020). [COVID-19] 2020-2021 "Psychological Influences of COVID-19 on Nurses' Self-efficacy and Job Satisfaction while Commencing a Master of Nursing degree at Athabasca University: A Qualitative Descriptive Study". Athabasca University Academic Research Fund, $6,000. [DATES: 2020-11-01 to 2021-10-31]
Rempel, G. (PI), Khoo, N. (Co-PI), Khoury, M., Mackie, A.S., Strickland, M., Wood, P., & Conway, J. (2019). Promotion of physical activity in children and adolescents with single ventricle physiology through an interval training program using a novel home-based telemedicine video game-linked exercise platform: Impact of cardiac rehabilitation on patient and parental perceptions of the patient's self-efficacy and physical capacity. Athabasca University Academic Research Fund, $6,000. [DATES: 2020-01-01 to 2020-06-30; extension to 2020-12-31].
Awards
College & Association of Registered Nurses of Alberta Nursing Excellence in Research Award
2008-2013 Population Health Investigator; Alberta Heritage Foundation for Medical Research
2009-2011 Research Scholarship, Heart and Stroke Foundation of Canada (HSFC)
2006-2008 Clinical Fellowship; TD Bank Financial Group, Mazankowski Alberta Heart Institute
2005-2006 Post Doctoral Fellowship - funded through Dr. Anne Neufeld by Alzheimer Society of Canada, Canadian Institutes of Health Research (CIHR) Institute of Gender and Health and Institute of Aging, Canadian Nurses Foundation,Nursing Care Partnership of the Canadian Health Services Research Foundation
2003-2005 Nursing Research Fellowship, HSFC
1999-2002 Doctoral Fellowship, CIHR
Engage in Dr. Rempel's research program through your thesis project or an independent study.
Gwen has the following studies for graduate student involvement:
Child Heart Stories Study—questionnaire and interview data with school age children about their stories of living with complex congenital heart disease for analysis and presentation.
Family Resilience Study—questionnaire data from parents of children with complex congenital heart disease for analysis and presentation through conference abstracts, web summaries, video clips and peer reviewed articles.
Circle of Security Relationship-Based Parenting—questionnaire data to analyze, interviews to conduct and grant writing.